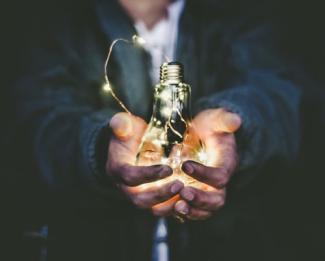 Assessing Your Risk...What's Your Number?
What's your "Risk Number?"
Much like a "sleep number" that determines which mattress is just right for you given your unique sleeping concerns, your "Risk Number" identifies an investment strategy for you based on your specific level of financial risk tolerance.
Marty Schimp, CRPS, a Charter Retirement Plan Specialist, Registered Representative with United Planners Financial Services, and a financial advisor at Bradford Financial Center, has insight on the smart technology the firm uses to calculate a client's financial "Risk Number."
Does your portfolio have too much risk?
Your risk number will tell you.
Wish you knew the true risk and reward potential of an investment?
The risk number will tell you.
Looking for a clear path to retirement?
Your risk number will show you how to get there.
Invest Smarter
Without a "Risk Number" to guide you, it's easy to be swayed by emotions or reactive to market fluctuations. But imagine being confident in the amount of risk you should take...
No more sleepless nights wondering, Am I taking too much risk? Do I need to sell…
Or am I taking enough risk to be able to reach my financial goals…
And no more being subjected to broad, age-based stereotypes.
Learning your "Risk Number" gives you a statistical method for determining the portfolio mix that makes sense for you, in a way that is easy to understand.
The Tools & Technology
Have you ever been asked if you are highly conservative, conservative, moderate, aggressive, or highly aggressive? This can be hard to answer, right? And no matter how you answer, different financial advisors could make very different suggestions for your portfolio.
CNN Money named Riskalyze one of the top 15 financial sites and mobile apps for consumers. With innovative technology, advisors can better serve your financial needs.
Using Riskalzye, advisors at Bradford will walk you through a simple questionnaire that covers the following topics:
Portfolio size
Top financial goals
What you're willing to risk for potential gains?
After identifying your "Risk Number," we examine possible portfolios to measure such things as the estimate of the portfolio's expected return and the time horizon for the expected return. And then match investments with your individualized "Risk Number."
Most investors understand that without risk, there's no reward. But knowing just the right amount of risk to take to get the desired result can now be as cut-and-dried as a mathematical calculation.
Knowing your "Risk Number" is crucial in identifying your financial goals and developing the roadmap to get there.
Are you curious about whether your portfolio is optimized for your unique level of risk tolerance? Contact Bradford's Financial Advisory team today to discover your personal "Risk Number."