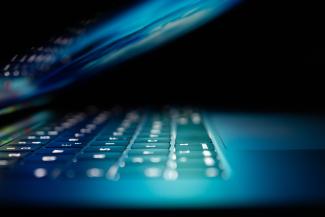 Hackers, Scammers and Thieves: Protecting Your Personal Data
In light of recent security breaches at Facebook and Yahoo, it's vital that we do a better job ensuring that our personal data remains hidden from criminals and hackers. In fact, Facebook and Yahoo were just two of the over 1,500 data breaches that occurred in 2017. During those data breaches, more than 14 million credit card numbers were exposed along with more than 150 million social security numbers. Credit card fraud was the most common type of identity theft, with over 133 thousand reports filed in 2017 alone.
While children and seniors are most at risk, no one is immune to identity theft. But there are ways to protect yourself and reduce the likelihood that you will be affected. Here are just a few:
1. Reduce your social media presence. While this may be a bit harder for those addicted to Twitter or Facebook, there are ways to remain active on social media sites and still protect your privacy. That means that your birthday, your personal email, and your telephone number (yes, people put their telephone number on social media!) should not be listed anywhere on any of your accounts. You'll also want to take advantage of the privacy settings offered by most social media sites that allow you to choose who sees your posts, and whether your current location is displayed when you post.
2. Create a more complex password. Many of us are guilty about using personal information as a password. But instead of using your kid's birthday or your anniversary as a password, consider using a password manager app that will create complex, unique passwords for all of the sites you normally access, keeping track of each password so you don't have to scramble to remember them all. This makes it much more difficult for hackers to guess your password should your data ever be hacked.
3. Find a reputable anti-virus, anti-malware, anti-spyware software product and install it on all of your devices, even your mobile phone. Browse cybersecurity forums and product review sites to find recommended products from the experts.
4. Stop giving out your zip code or telephone number when you make store purchases, particularly if you're using a credit card for your purchases. Better yet, make your purchases with cash, and no one will receive data on what you're buying at what store, in what city, on what date.
5. Verify, verify, verify. Hackers have gotten very sophisticated in creating emails that look exactly like the ones you may receive from your financial institution, the IRS, even your local grocery store. Never reply to an email with personal information until you are 100 percent certain that the email is from the business or organization that it purports to be from. Same goes with telephone calls. Never give out your credit card information over the phone to someone who initiated the phone call.
Data breaches are not going away, but you can reduce their impact by instituting protective measures to keep your personal information out of the hands of criminals.
Resources 
https://thenextweb.com/contributors/2018/06/16/5-things-to-keep-in-mind-...
http://techland.time.com/2013/07/24/11-simple-ways-to-protect-your-privacy/
https://www.experian.com/blogs/ask-experian/identity-theft-statistics/#s4