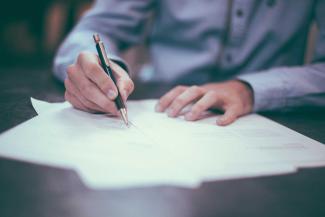 Making Changes to Your Medicare Plan: What You Need to Know
Already enrolled in Medicare? Then this information is for you. The Open Enrollment Period to CHANGE your Medicare coverage runs October 15 ¬- December 7, 2018.
If you choose to make a change in the upcoming enrollment period, you'll be automatically disenrolled from your existing plan at the time your new plan takes effect on January 1, 2019.
Why Change Now?
You might be wondering– Why would I want to change my plan? Let's review three major reasons enrollees change their Medicare plans to help you discover if a change might make sense for you.
1) Your current plan is too expensive, inconvenient or lacking in coverage.
If the plan you're on now is costing too much or you aren't happy with the doctors in your network, you aren't necessarily stuck in this situation. The Fall Open Enrollment Period allows you a chance to find something better.
You might also need to obtain prescription drug coverage that you didn't previously have. There are two alternatives for drug coverage:
Medicare Part D (a stand-along prescription drug plan)
Medicare Advantage Plan (similar to an HMO or PPO) An HMO only allows you access to doctors and hospitals within your network while a PPO has more flexibility regarding providers outside of your network, but there could be other tradeoffs to consider. (let's define this more for folks who might not be familiar with how these work))
Take time to review your plan for the upcoming year. If you're not satisfied with your coverage and options, consider making a change.
2) You weren't aware of better options available to you.
There are many plans to choose from:
Original Medicare (Part A and Part B), Medicare Advantage Plan (Part C), Medicare Savings Accounts, Cost Plans, Demonstration/Pilot Program, PACE and Medication Therapy Management, to name a few.
However, you may not be eligible for all. You should explore more about the different types of Medicare health plans.
Now is the time to shop around for the plan that best fits your needs for the upcoming year.
3) You want to purchase a Medigap policy (Medicare Supplements Plan).
A Medigap policy is a supplemental insurance policy that helps cover gaps that Original Medicare doesn't include, like outstanding deductibles, copayments, and coinsurance. These policies are sold by private insurance companies.
Fall is no longer just associated with the leaves changing colors, cooler nights and the start of football season, it's also the season of Medicare and finding coverage solutions to fit your health insurance needs.
Get All The Medicare Facts
Before you change your plan, it's important to understand the basics. For an overview review our blog on Health Insurance 101.
Still undecided about the best plan for you? Contact a Medicare health insurance specialist at Bradford Group to make the process easier and ensure you follow the rules associated with changing plans.